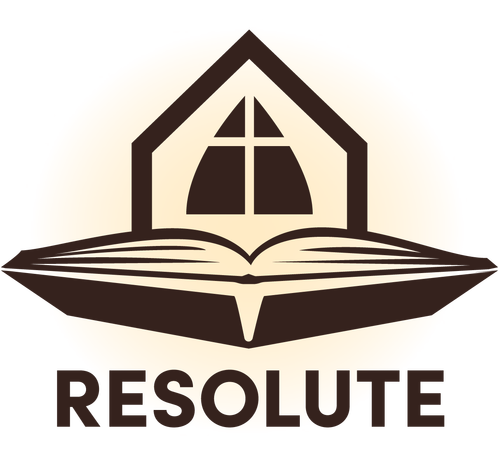 Resolute Pastors Conference
Serve Team Sign Up
This year's Resolute Pastors Conference will be held on February 2 -4, 2022 at Hibernia.

There are various serve teams needed to support this ministry. Click the link below to find your place and sign up to serve!
For even the Son of Man came not to be served, but to serve...
At Hibernia we have many opportunities to serve. Use the information below to contact each ministry leader to learn how you can get involved!
PRESCHOOL MINISTRY
Help in classes for infants and kids up to PreK
Coni Mobley at conim@hiberniabaptist.org
CHILDREN MINISTRY
Get involved in teaching kids from kindergarten up to 6th Grade
Daniel Rega at danielr@hiberniabaptist.org
STUDENT MINISTRY
Serve in Six33 for students 7th - 12th Grade
Kole Thomas at kolet@hiberniabaptist.org
YOUNG ADULT MINISTRY
Be a part of the College/Young Adults Team!
Brian Tavormina at briant@hiberniabaptist.org
ADULT BIBLE STUDY
Teach one our Bible Study Groups
Bryan McNair at bryanm@hiberniabaptist.org
MUSIC MINISTRY
Be a part of the Worship Team!
Grant Sutton at grants@hiberniabaptist.org
PRAYER MINISTRY
Lift up those in need
Jim Barlow at kenctr@juno.com
MEDIA MINISTRY
Lights, Camera, Action. Help share our services with the world!
Grant Sutton at grants@hiberniabaptist.org
PARKING
Like smooth traffic and sharing a friendly wave? Join us!
Contact Eddie Diggs at wedjr@bellsouth.net
USHER TEAM
Assist in the sanctuary during service
Barry Akers at (904) 612-5907
MEN'S MINISTRY
Iron sharpens iron at Hibernia Outfitters
Archie Jackson at archiej@hiberniabaptist.org
CLEANING TEAM
Help keep our campus clean and shiny!
David Poupard at davidp@hiberniabaptist.org
GUEST SERVICES TEAM
Help welcome others! Be a greeter or work at Connect Point
David Poupard at davidp@hiberniabaptist.org
SECURITY
Help ensure that our campus and worship are safe and secure.
Contact Keith Dees at kadelectric@aol.com
WOMEN'S MINISTRY
Serve in Bible studies, the MOM Group and other events!
Gail Moore at hiberniawomen@gmail.com
HOSPITALITY TEAM
Our coffee bar is waiting for your help!
David Poupard at davidp@hiberniabaptist.org
BAPTISM TEAM
Assist those getting baptized
Paul Sweat at pauls@hiberniabaptist.org
Interested in Serving?
Fill out this form to request more information!
Not sure what your Spiritual Gifts are?
Fill out this questionnaire and we will help guide you into finding your area of gifting!
Safety and security are very important to us here at Hibernia.
If you would like to volunteer to work with children or students, or become involved in one of our many other ministries, please click the link below to fill out a background check