Two are better than one…a cord of three strands is not quickly broken.
Hibernia Women brings women together to grow in the Lord, strengthen each other, and create community—because "we" is better than "I" could ever be.
The Hibernia Women spring brunch, flourish, held on Saturday, May 7, was an amazing event—and the Holy Spirit was definitely in the room! The food was delicious and the fellowship sweet, but it was the program that delivered a powerful, heart-changing punch. We heard stories and a song with one overarching theme: When we surrender to the Lord and submit to His Truth, trials are transformed into triumph…and through life's challenges, we CAN flourish!

Here are just a few shots from the event—stay tuned for more!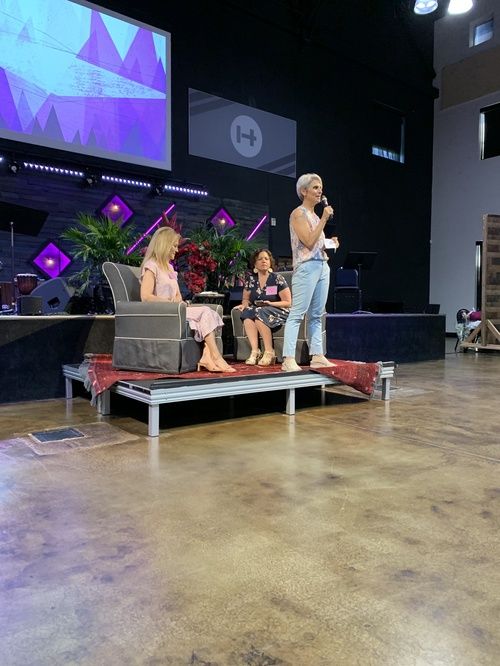 Hibernia Women merch makes great gifts—for others and yourself. To buy, click the button below to email us.
Sunday Morning Bible Study Groups
Women of All Ages
Teacher: Julianne Smith
Meets at 8:00 in Ed Building 1, Room 224
Women of All Ages
Teacher Laina Bell
Meets at 9:30 in Ed Building 1, Room 133
Women (60+)
Teacher Mollie Bisnett
Meets at 8:00 in Ed Building 1, Room 133
Women (55+)
Teacher Shirley Kendrick
Meets at 11:00 in Ed Building 1, Room 132
Please fill out the form below to be contacted by a member of our Women's Ministry team